Did you know that 75% of organizations rely on at least one cloud platform to deliver critical application and services to the end-users (North Bridge Venture Partners survey)? Whether you are already running in the cloud, in the midst of a migrating, or at an early exploration stage, one thing is for sure- your users will hold IT ultimately responsible for their Web experiences.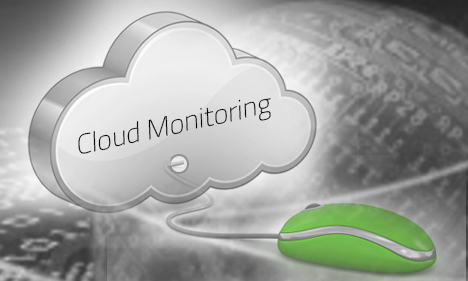 Unfortunately, problems with your cloud providers can severely impact your Web performance, and intensify your helpdesk support calls. Let's review some recent high-visible Website fiascos.
If~you~have~been~reading~our~recent~blogs, Website Fiascos & Lessons Learned -
Part 1
,
Part 2
and
Part 3
you already understand how proactive Web performance monitoring from your users' perspective, combined with datacenter infrastructure monitoring and application code-level visibility can help you triage and resolve performance issues much faster.~ However, if you rely on 3rd party cloud providers you need to add one additional pillar to your monitoring strategy --
cloud infrastructure monitoring
.~ Just like you oversee your back-end datacenter infrastructure to ensure enough capacity and proper resource allocation, you need to assure your cloud resources are continuously functioning at peak performance.
Here~is~a~quick~checklist~to~help~you~build~your~cloud~monitoring~requirements.
A single console for monitoring your physical, virtual and cloud infrastructure to simplify triage and troubleshooting.
Complete visibility into key cloud performance indicators. Look for real-time alerts, custom reports, and automatic report distribution across:

EC2 instances (availability, CPU, network in, etc.)
RDS Instances (read/write latency, read/write throughput, CPU, database connections, availability, etc.)
S3 Buckets (name, location, creation time, size, number of objects and virtual folders, etc.),

Ability to synthetically validate and measure Web response time for each cloud datacenter --from multiple monitoring nodes. That way you can identify early signs of trouble with specific cloud locations, and react much faster to problems like AWS US-EAST 1 going down.
Capabilities to track, alert and report on SLA metrics that you can easily share with your cloud providers to prove SLA violations.
A SaaS solution delivered from the cloud that fully understand the dynamic of cloud.
Ready to ensure your cloud infrastructure is running top-notch before your next Website glitch is discussed on Social Media? Sign-up for a free Site24x7 Web Performance Monitoring trial, and proactively monitor Web response time, datacenter/cloud infrastructure and application code, all from one console.
And remember. You rely on 3rd party providers to deliver key applications and services to internal and external users but you are ultimately responsible for user experience, so you should have a business continuity plan in place. If you don't have one yet, here are some great disaster recovery tips to help you get started.
Happy Cloud Monitoring!