Triage and troubleshooting root-cause is complex, time consuming and challenging. In fact, 31% of IT teams have experienced application performance issues that last a month or more (Forrester).
If you have been reading our recent blogs and you already understand the value of proactively monitoring your Website from your users' perspective combined with back-end infrastructure monitoring.~ However, there is an additional monitoring pillar you need to add to your IT management arsenal to simplify triage & troubleshooting- application code-level visibility.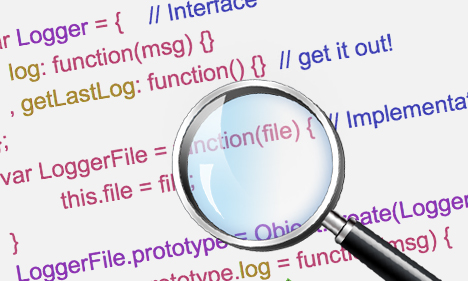 Whether your development counterparts like to admit it or not, in many cases the root cause of an underperforming Website is poorly performing code, or simply put, "buggy" code. Let's review some recent examples.
Here at Site24x7 we have a new capability designed to help you avoid situations like this- Site24x7 APM Insight. With Site24x7 APM Insight deep application tracing capabilities, ~non-developers and developers alike can easily visualize end-to-end transactions, in real-time, starting from URL all the way to SQL query, and quickly drill-down into offending code –on the fly. ~Here are quick highlights of what you get – unmatched visibility into the way your application code behaves in your production environment:
Deep Transaction Traces - to understand how each code method is performing in real-time and isolate underperforming components
Database Response Time Operation by Caller (item, inventory, category, etc) --to identify slow database calls and monitor database usage and overall DB performance
Application response time broken down by tier --to locate bottlenecks points
Application Throughput ( number of requests your application servers receive per minute) – so you can maximize your application server resources
End-User Satisfaction (Apdex Scores) – to truly understand level of user satisfaction with your Web applications in 3-easy-to-understand levels (satisfied, tolerating or frustrated)
And just like the rest of Site24x7 you will get real-time alerting capabilities to immediately know about problems on the go, custom dashboard views for deep analysis, and reporting/automatic report distribution to keep all stakeholders aligned and informed (IT, development, DevOps, upper management and Line of Business).
Ready to triage and resolve application code errors before your next Website glitch is discussed on Social Media? Download a free trial of our Site24x7 APM Insight agent, and get started in minutes.
Site24x7 Software-as-a-Service delivered from the cloud gives you in one solution:
Proactive Web Performance Monitoring from multiple monitoring nodes --from your user perspective
+
Complete visibility and control over you back-end datacenter infrastructure
+
Deep application code visibility
Get started in minutes, no contracts, no long-term commitment, you can cancel anytime. ~Give it a try.
Happy Web Application Performance Monitoring!