Gone are the days when IT was primarily focused on site infrastructure and the network.
Today, user satisfaction rules, and is the ultimate measurement of IT success. Moreover, your business success and revenue depends on your ability to ensure top-notch Web and mobile performance on an ongoing basis. But then again your users are more demanding than you may think.
According to a recent Wired piece, 47% of consumers expect a web page to load in 2 seconds or less. Moreover, 40% will totally abandon a Website if it takes longer than 3 seconds.
And when it comes to mobile, your users are even more discerning with the smart device era in full swing. In fact, 85% of mobile users expect pages to load as fast as, or faster than, they load on the desktop,* and 79% of users will only retry an app once or twice if it fails to load**…before they're off to the competition.
Are you ready for that to happen? Probably not. So ask yourself this – can you confidently say your organization is meeting these key challenges?
Are we meeting customer SLAs?
Is our website offering consistent response time across all users?
Are we faster, or at least on par with industry peers and competitors?
Do we have under-performing regions? Do we have a web performance optimization plan to address issues?
Do we have any upcoming marketing plans targeting a new region? Is our Website performance top-notch there?
Is our Website delivering a consistent customer experience, regardless of browser type?
Do we have a coordinated process in place to align web performance monitoring and web performance optimization initiatives?
As you get ready for IT success in 2015, you need to add Real User Monitoring (RUM) to your IT Web ops monitoring arsenal, to address these organizational challenges and keep you ahead of the game when it comes to users that can't…and won't…tolerate a poor user experience.
[caption id="attachment_2767" align="aligncenter" width="619"]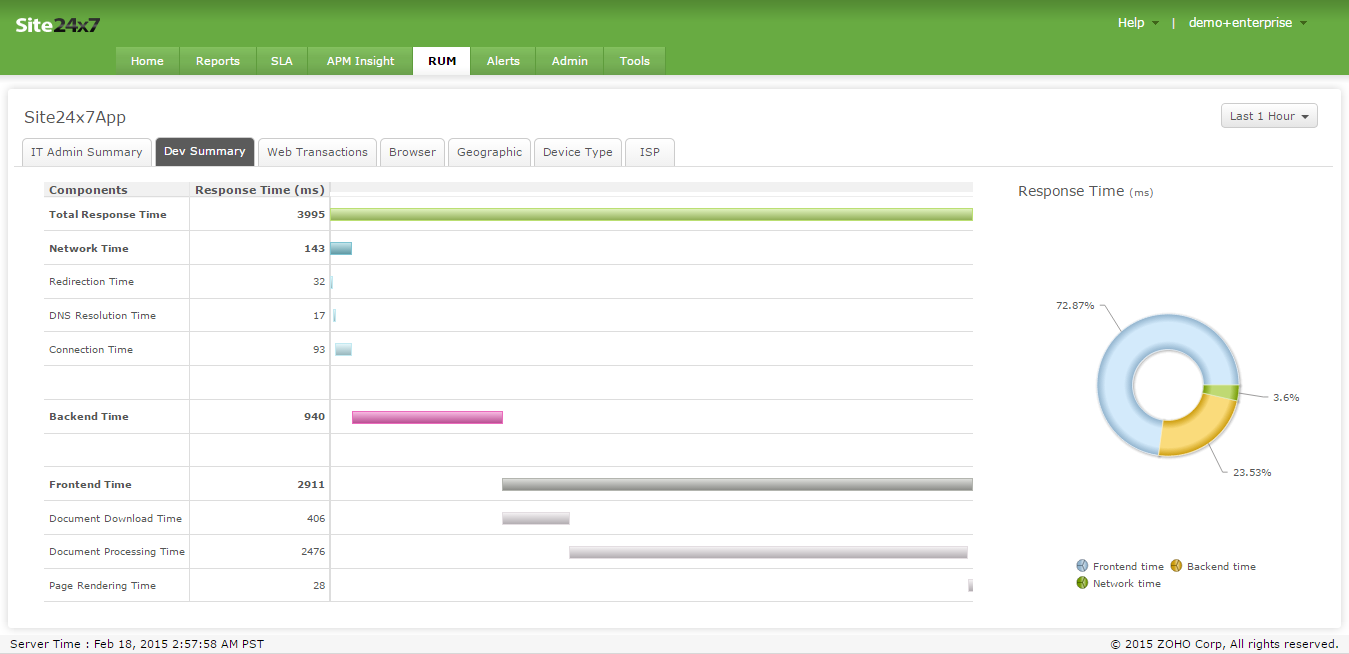 Complete Webpage Lifecycle[/caption]
With RUM, you get accurate insight into end-user experience…in real-time.~Collect user browser performance metrics from the moment visitors arrive to your Website, until Web transactions are complete. Then you get instant information about problems that affect real users, your users, according to browser, platform, geography or ISP. You can even monitor individual Web transactions, and quickly locate bottlenecks and problem areas, in real-time.
[caption id="attachment_2768" align="alignnone" width="1349"]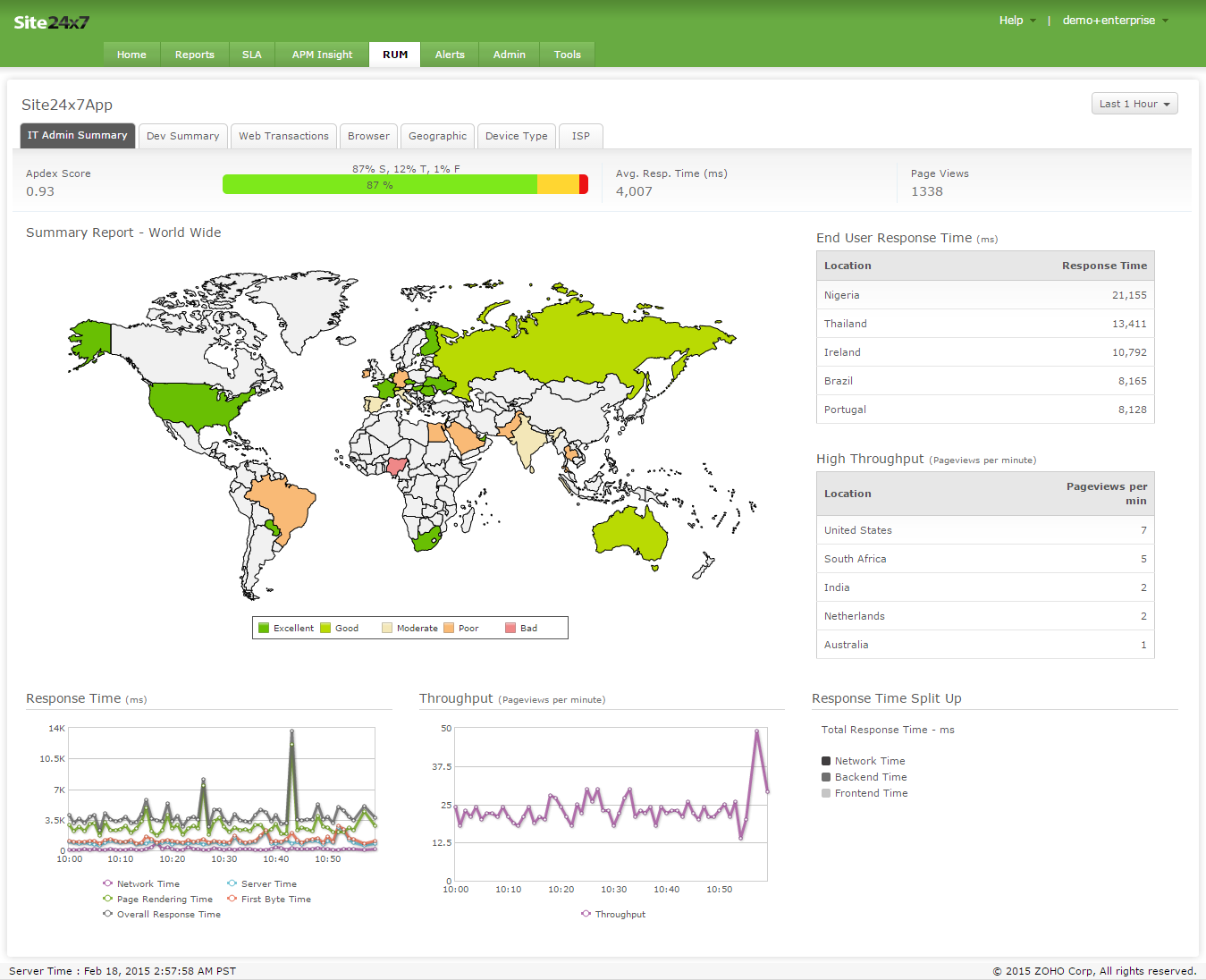 Global visibility into response time.[/caption]
What are you waiting for? Try RUM, a new product from Site 24x7, free for 30 days. No credit card needed. No downtime. Install in minutes. Simply generate a small JavaScript snippet from the Site24x7 console and insert it in your HTML code. Get instant value and uncover problem areas on the spot…before is too late and your users deem your IT Web ops strategy a failure with their actions.
Good luck with your RUM monitoring!