As a result of heavy rainfall, the Chennai Metropolitan~area is currently experiencing heaving~flooding and power outages since December 1st.~Our support is slower than usual~because of the flood disaster in Chennai.~More than 10,000 residents have evacuated, including some of our own employees, and many are unable to get to work due to severed rail and road connections.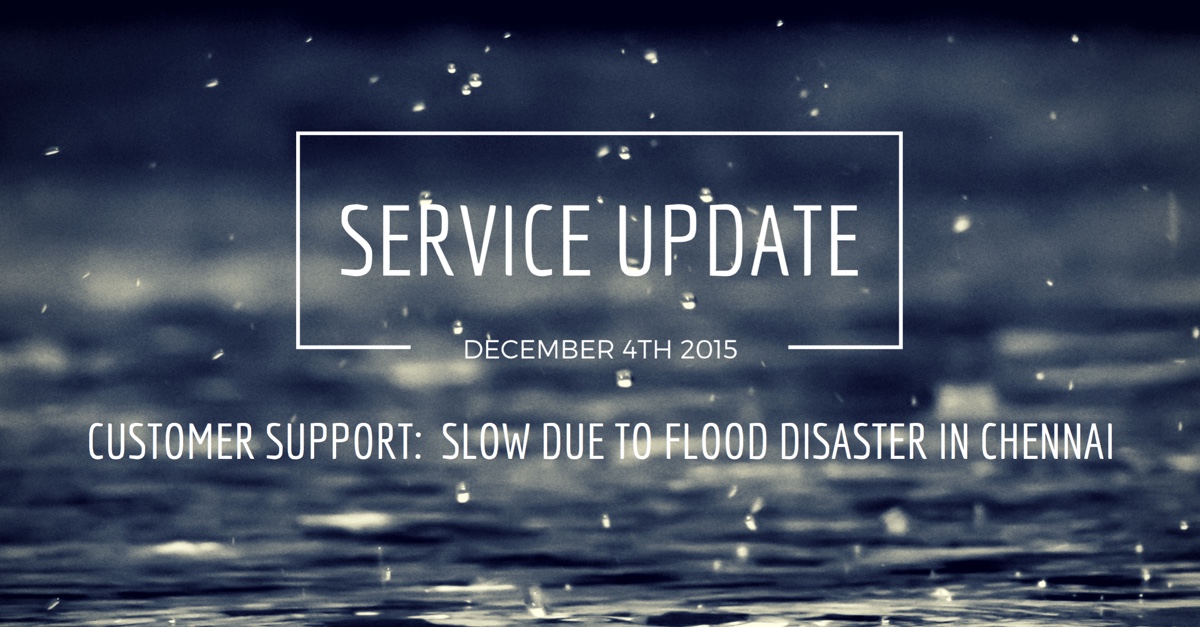 We~have increased support from our offices in Austin, USA to serve global customers during this emergency. People are also working from their homes, where possible. All this will certainly help but we still expect delays in customer service. Please be patient with us.
You can learn~more about this incident at ManageEngine Blogs and Zoho Blogs.~Follow us at @Site24x7 or @Site24x7Cares~to get further updates.