One Tool for all your App Platforms
Optimize Application Response Time
Your application response time affects the end-user experience, and slow applications increase your churn rate. APM Insight enables you to identify, at a glance, the root cause of a slow application, so you can fix it promptly.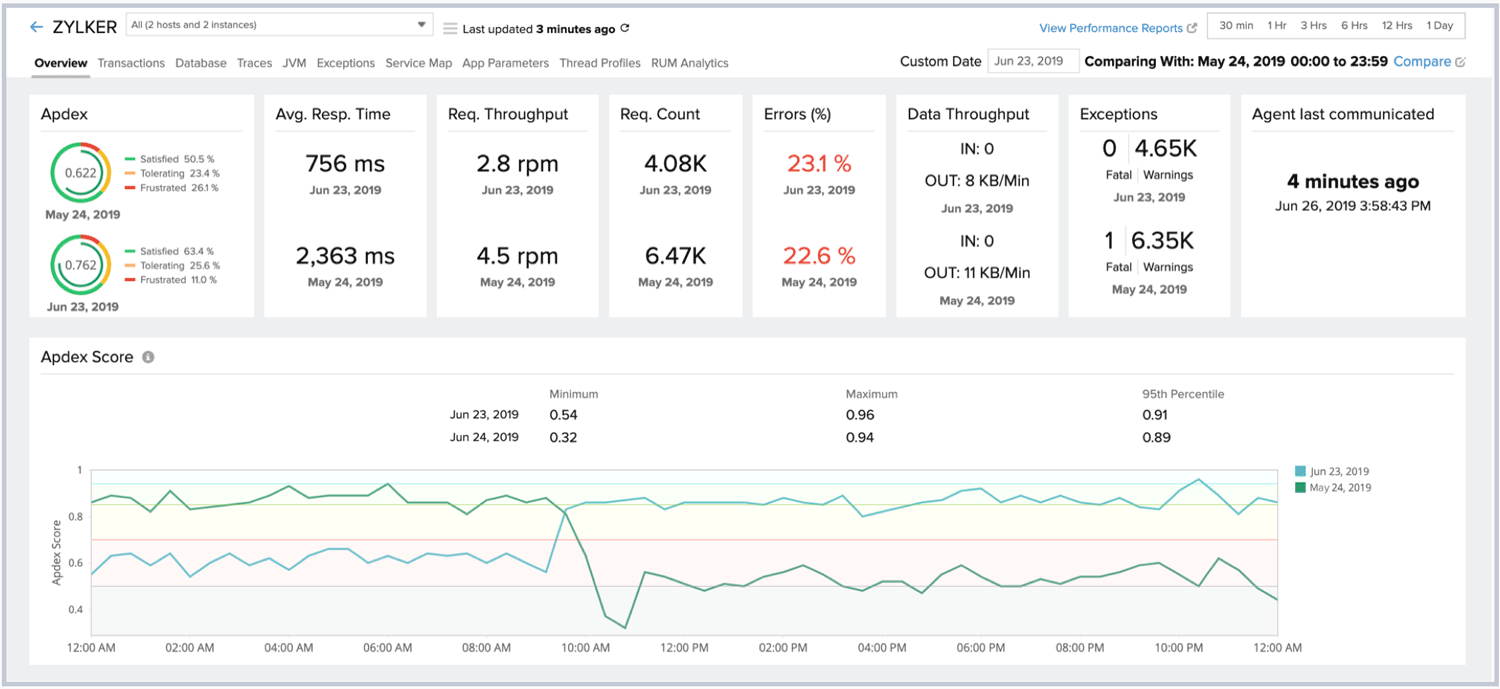 Identify Slow Queries
Application slowness may be caused by several factors, like slow performing database calls, unhandled exceptions, failed transactions, and delays from external components. In APM Insight, the entire code flow is captured as a trace, including the stack trace of every method call. This helps you to identify errors slowing applications down to the line of code.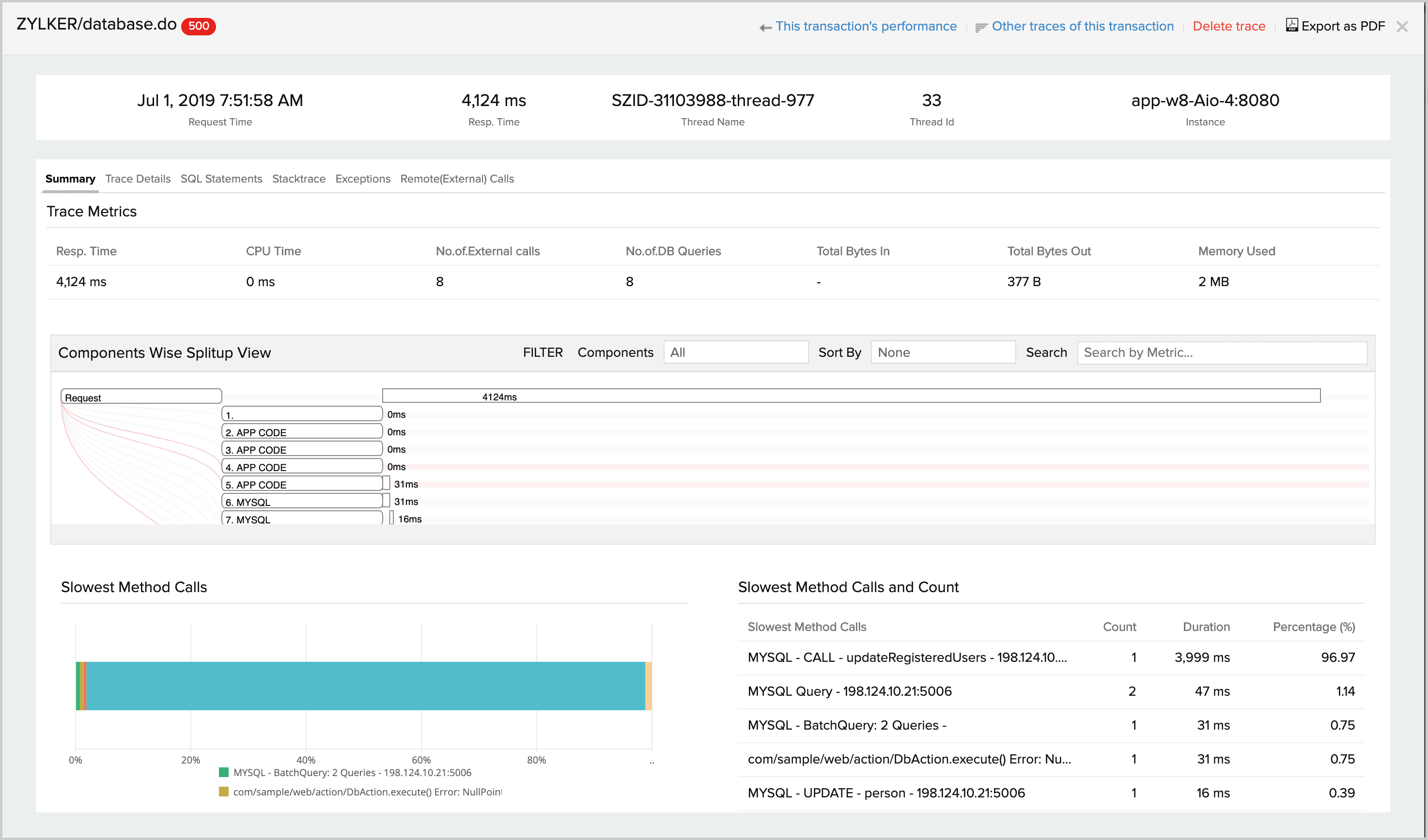 Visualize Application Topology
Understand the way your applications connect and communicate with external components. Identify component failure at a single glance and debug method level errors and optimize your application performance.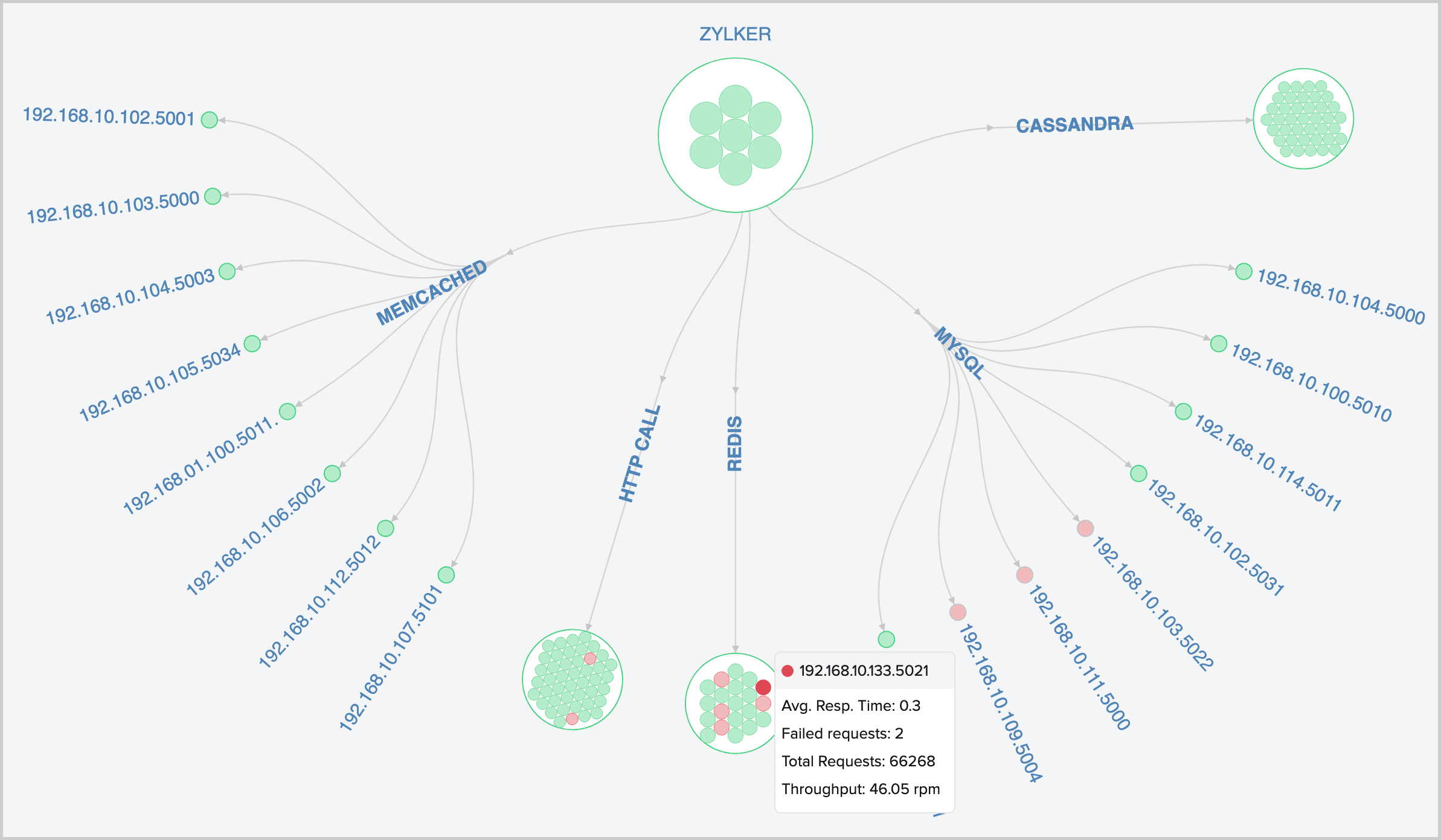 Monitor every Database Operation
Get detailed performance metrics to identify slow database calls, database usage and overall performance of the database furnished with detailed graphical and tabular representations.